Doctors & Staff
Meet the experienced and friendly doctors and staff who make Guilderland Vision Care a proud provider of vision care products and services in Guilderland.
---
Dr. Rachel McCann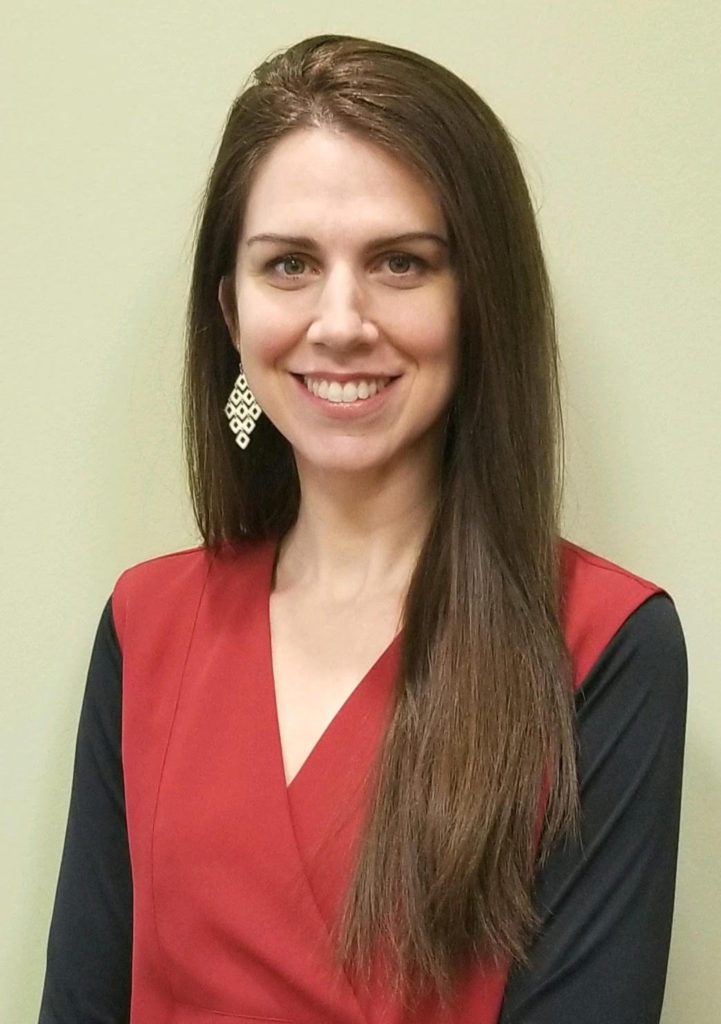 Rachel McCann grew up in Guilderland and was a 1998 graduate of GHS.  Go Dutchman!  She continued to stay in the area through college and graduated summa cum laude from the University at Albany.  After choosing Optometry for her career she moved to NYC and received her Doctorate of Optometry from SUNY College of Optometry.  The last year of Optometry school she had the opportunity to complete externships at Northport VA hospital and West Point Military Academy.  Her focus is providing thorough primary care Optometry for all ages.  In addition, she fits contact lenses, including specialty lens fits, treats dry eye, and is involved with identifying retinal issues and other ocular diseases.
The professional opportunities and sense of community in the Capital Region have been a perfect fit.  She is an active member in the optometric community and enjoys helping to organize a primary care Optometry conference annually.  Her other activities center around the three beautiful children.  She and her husband enjoy traveling with the whole crew, as well as many outdoor activities including skiing, hiking, and swimming.  Rachel is thrilled to be practicing Optometry, as well as raising her family in her friendly hometown.
---
Laurie Zinnershine, Optician
Laurie is a New York State Licensed Optician with over 20 years experience.  Laurie's ability to assess patient's needs and insightful use of her experience makes her a vital part of the team.
When Laurie is not at work she enjoys camping with her family.
---
Morgan Leto, Optician
Morgan is certified by the American Board of Opticianry and received her NYS Ophthalmic Dispensing License. Morgan has over 12 years of highly trained experience in adapting and fitting lenses for the corrections of deficiencies, deformities or anomalies of the human eyes on written prescriptions from a licensed physician or optometrist.
Morgan is a friendly and knowledgeable Optician who keeps up with the latest fashion and trends. She prides herself in selecting the best frames for patients always factoring in comfort and cosmetic appeal.